In addition to the well-known Postbus regional buses in Austria, Postbus also operates internationally. For example, ČSAD AUTOBUSY České Budějovice a.s is the Czech subsidiary of Österreichische Postbus Aktiengesellschaft. The company has been part of the ÖBB Group since 2004. The Czech bus company is a wholly owned subsidiary of Postbus.
ČSAD Autobusy České Budĕjovice a.s.
The history of ČSAD Autobusy České Budĕjovice a.s. goes back to 1949. The bus company was launched in its present form in March 2003. ČSAD focuses on regional bus transport in South Bohemia (an area about the size of Upper Austria) and there it also operates a system of private bus stations. ČSAD operates under the brand name "busem" - which in German translates to "by bus". Today, ČSAD Autobusy České Budĕjovice a.s. employs some 250 employees and operates more than 170 buses. ČSAD carries around 6 million passengers every year.
More on this...
Management Board
Peter Schmolmüller, Mag.
Vladimír Homola, Ing.
Andreas Bittermann, Mag.
Supervisory Board
Stefan Winkelbauer, Dipl.-Ing. Dr.
Ewald Koller
František Bína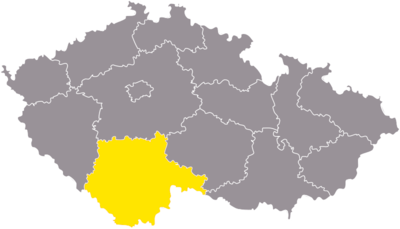 Field of activity of the CSAD in South Bohemia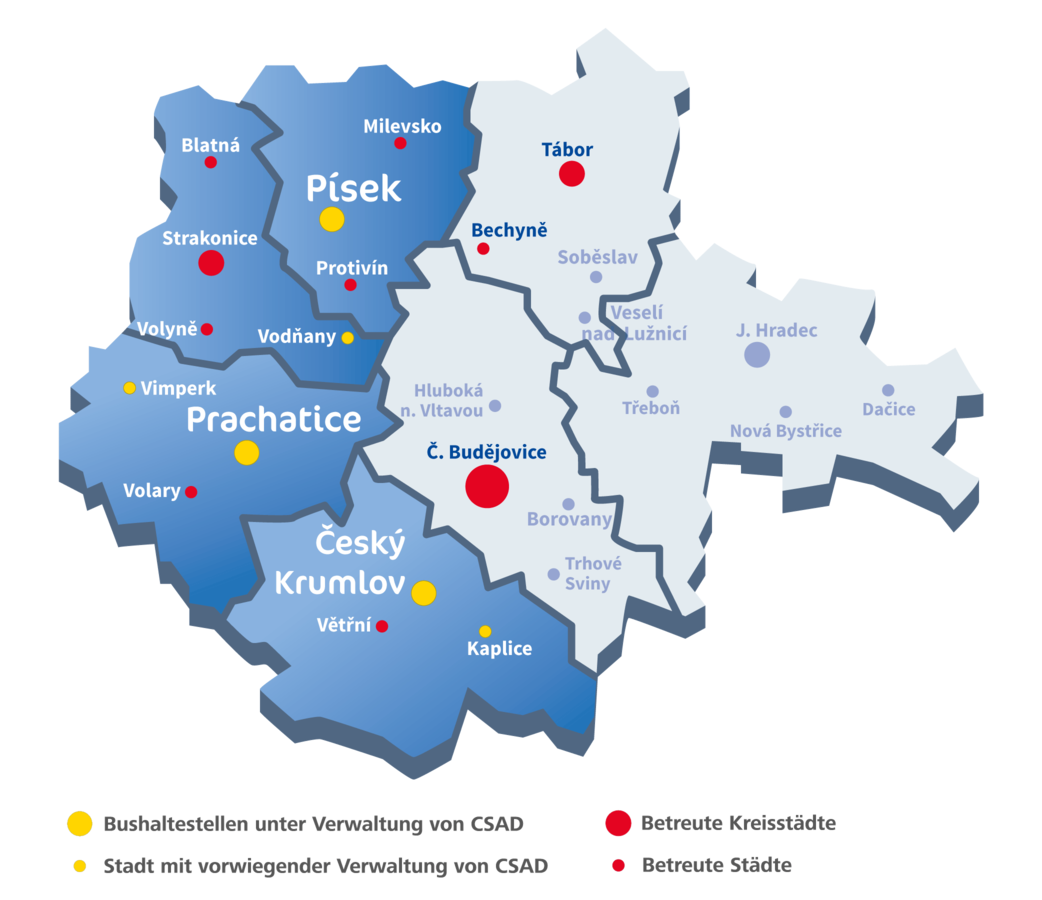 Keyfacts
Passengers: approx. 6 m.
Buses: 181
Service routes: 138
Kilometres travelled: 9,3 m.
Employees: 245
As of December 2017