Austria's highest bus stop is at 2,750 meters above sea level. And if anyone knows the route and the Kaunertal high mountain world like no other, it's Wolfgang Unterkircher, Postbus driver in Landeck.
Wolfgang Unterkircher loves riding the bus and the bus line 230, because it is the line that takes passengers to the highest bus stop in Austria. Visitors, excursionists and holiday guests who are travelling without their own car or who consciously want to avoid driving can also enjoy this natural experience and this glacier road with over 29 hairpin bends. The Postbus takes passengers reliably and environmentally consciously up the mountain and back down again.
Every journey is an experience
Wolfgang Unterkircher is proud to have been driving the Kaunertal Glacier Road, the most beautiful Alpine road, for 27 years now. It is a special experience - today just as it was 27 years ago - for passengers as well as for himself. The passengers are in the best hands with the Tyrolean - whether in summer or winter. The 40-kilometer route up the Weißenseeferner Glacier in Tyrol's Kaunertal valley is a real adventure. Up over dizzying hairpin bends, past marmots, chamois and ibexes, with a view of a breathtaking mountain panorama, Wolfgang Unterkircher skilfully and safely steers the bus up to 2,750 meters above sea level. He knows the route with all its pitfalls inside out. The reward for the passengers and him: one of the most impressive views of the mountain landscape.
Do you also want a job with the most beautiful views and beat Wolfgang Unterkircher's record? Then apply as a Postbus driver for a job with meaning.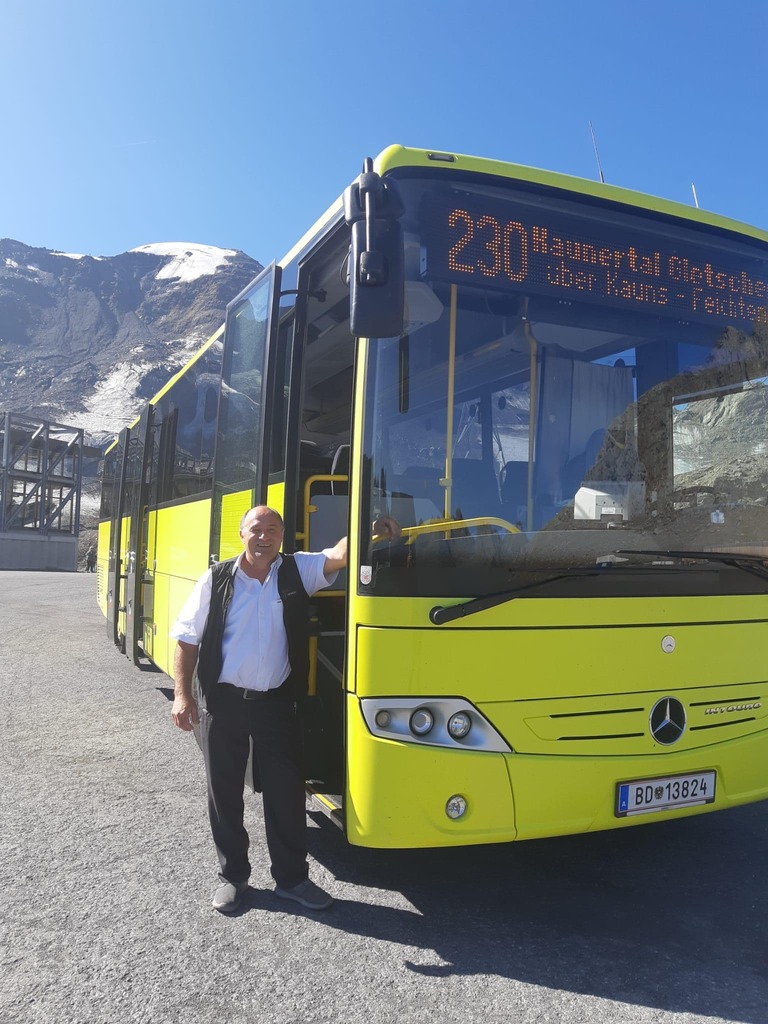 Wolfgang Unterkircher and "his" bus line 230